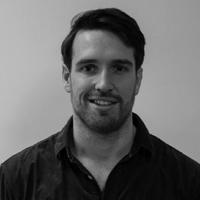 Position: Postdoctoral researcher in Glaciology
Research interests: Remote sensing, GIS, Glaciers, Geospatial analysis, Geostatistics, Open source, Python development, R
Overview
I'm a glaciologist working on (or rather underneath) the Greenland ice sheet.
I've a keen interest in geospatial problem solving and environmental spatio-temporal relationships - most of my work and development is carried out using Python. Check out my blog for information on current geo-related solutions as well as tips and tricks relating to on-going code development.
Past projects
Past projects include:
glacier reconstruction through the compilation of old (topographic maps) and new datasets (contemporary field surveys)
spatially distributed grid based mass balance modelling (here's a model you can play with)
automated assessment of crevasse patterns for assessing crevasse evolution
hypersepctral image analysis over tidewater glaciers to identify presence of water
glacier surface velocity mapping using elevation data
Contact me
Feel free to get in touch - I'm always interested in collaborating or if you have any questions about my work.